So gorgeous…they made me happy for a moment.
What: Collection Lena pumps in Ratti fruity floral print by J.Crew
When: Winter 2016
How (Material): Silk upper, leather lining and sole.
Why (Pros):
Look: Fabulous!!! True, am usually biased when it comes to ankle straps, but these shoes are just so cute, the bright orange and the fruits paired with the bow will make you smile all day.

Comfort: Comfortable, heel is high but manageable. The sole is made of leather which adds comfort in my opinion.


Quality: Excellent. Nice silk, well executed design with the round toe.  The ends of the bows are unfinished. I thought at first they were pilling but it appears to be a conscious design decision, in case that's a turn off for some of you.
Sizing: True to size.
Why Not (Cons): The price. I see they are on sale now, so grab them while you can!
Sissi's Verdict: Keeper, if you can afford it! What do you say?
If you'd like more of this gorgeous Ratti print, you have options with a rather cool coat (image credits per linked source)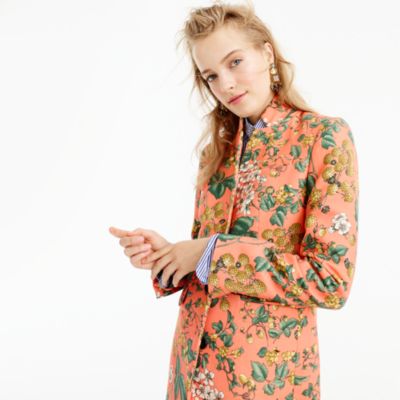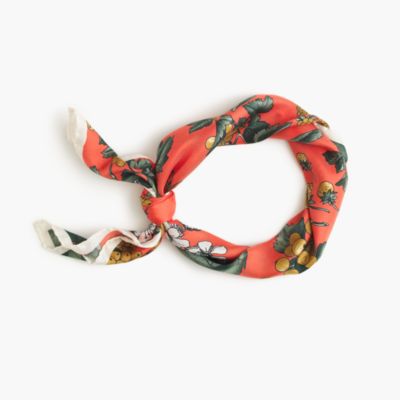 or the scarf (image credits per linked source).